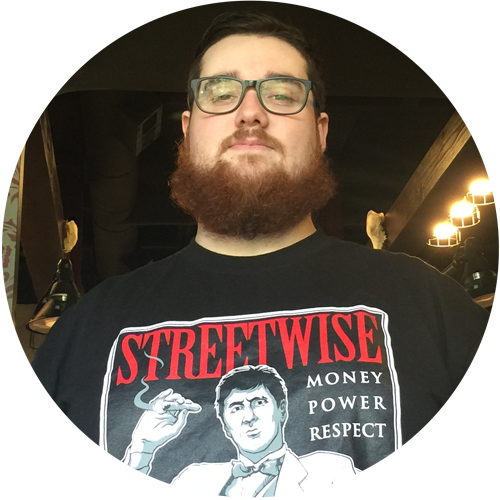 My name is Tyson Dodge, I grew up in Portland, Oregon and have been an artist since I was a little kid. I'd mostly draw portraits of other kids, until evolving into music and other numerous forms of visual art. So tattooing just seemed to be the right fit for me, and I knew I wanted to be a tattoo artist in my teens.
I constantly aim to learn and better my craft so that my work can speak for itself whether it's on skin or on paper. My favorite style to tattoo is black and grey realism, particularly horror portraits but I also enjoy creating original images as well. Black and grey is a classic style using only black and grey shades and sometimes white highlights to give depth and perspective without using color. I have years of experience and use it to give my clients a powerful feeling of personal evolution and expression through artwork using my vision or developing their own ideas into cohesive, expressive concepts.
Tyson's Rate
$150/hour
All new projects require a personal consultation. Deposit is required before making any appointments.