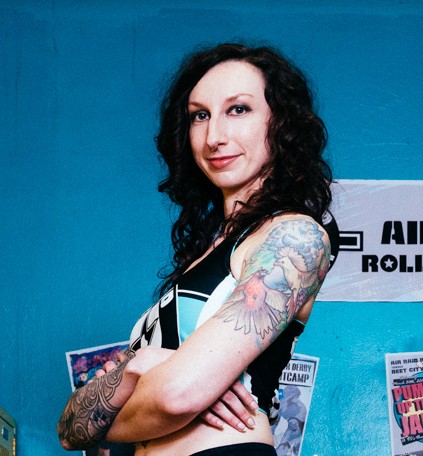 Shop Location:
West Linn
Rate:
$150/hour  |  $100 minimum
Emma hails from the land of ice & snow: Buffalo, NY. Escaping snowy winters… and springs, and autumns… she relocated to green, mossy Portland in 2015. For 15 long years she served The Man as a corporate drone in banking and finance, when finally, amidst the pandemic, she decided to finally pursue her teenage dream of becoming a tattoo artist. She trained at Cobra Kai Tattoo Dojo under the tutilage of one of Dead Gods' notorious founders. 
She has been drawing since she could hold a crayon, and outside of visual arts, enjoys knitting, sewing, macrame, tending to her many indoor plants, and playing roller derby.
Emma enjoys working in an array of styles, particularly illustrative. Her favorite subjects to tattoo are geometry, botanicals, fillagree, juicy fruits & candy, gems, and all things cute.
She is currently available for smaller pieces only (1 – 2 sessions). Walk-ins as well as custom projects welcome!