Matthew Gibeau
15 Years Tattooing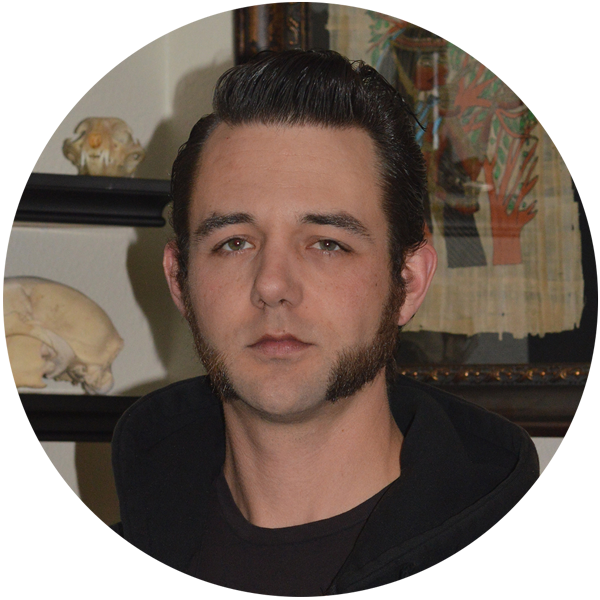 Shop Location:
Tigard
Rate:
$200/hour
All new projects require a personal consultation. Deposit is required before making any appointments.
In 2003 Matthew dropped out of a very promising educational experience to voluntarily spend many long days scrubbing toilets, moping floors, grabbing lunch and drawing his fingers to the bone in traditional tattooers apprenticeship, and has not been able to escape the jaws of death that are the tattoo industry to this day.
Although the grunt work is long over, the learning never stops. Matthew now spends days studding the stars pondering life's deeper questions, such as "why are we here?" and "what did we do last night?". Matthew's evenings and weekends are usually filled with eating the paint off of the back end of his brushes, while scrubbing hours of work off of his canvas. Matthew enjoys very short jogs on the beach and very long and painful walk back to sea level from the peaks of mountains.