Error: The map ID (0) does not exist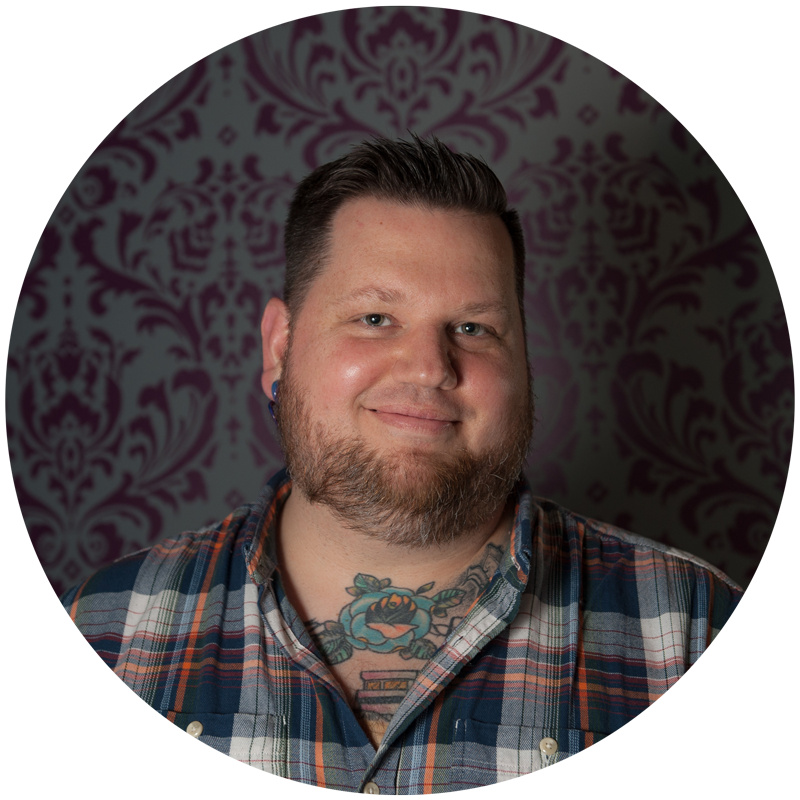 Joseph Skramstad is originally from RI, and started his tattoo apprenticeship in 2001. In order to gain more experience and exposure to different artists and inspiration he has traveled all over the US, including a lengthy stay in Hawaii. Joe has finally settled down in Portland, Oregon and owner of Dead Gods Tattoo. Frequent guest spots in the U.S and Europe over the years have given him a well rounded and versatile style allowing him to tackle most subject matter. His Favorite styles however, is semi realistic illustrative art with an emphasis on very colorful imagery, and Asian style art.
Joe is taking on new clients, however he is usually booked 6 months in advance. If you would like to start a project with him, please fill out a consultation request with a good description of your idea and he will get back to you within 48 hours. All new projects require a personal consultation.  He works by appointment only, charges $170/hour, has a $450.00 minimum and requires a deposit before making any appointments.
Joe's Rates
$200/hour  |  $450.00 minimum
All new projects require a personal consultation. Deposit is required before making any appointments.
I'm currently getting a piece done here by Joe and it's incredible, I absolutely love it! Everyone in the shop does superb work and they are all very talented. All of the artists put the customer first and honest enough to tell you if a piece just isn't going to work instead of just doing it and leaving the customer unhappy with the work afterwards. I won't go anywhere else for my tattoos and every artist in the shop is incredible.